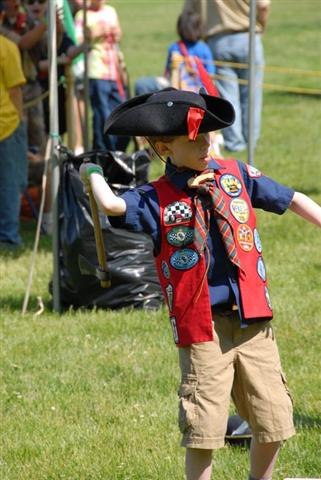 8:00-9:15 - Parking, check in, & gathering activity
9:30 - program begins
Check our website May 15th for regimental color assignments and complete schedule of events.
Please note, as there has been some confusion:
The main registration type is the MinuteCub Training Fee. The MinuteCub Sibling Training fee is intended for families that have more than one child attending this event. Please choose this option only for families with more than one child. Non-Cub Scouts siblings are welcome to participate in the MinuteCub Sibling Training.
If you would like to buy muskets for your pack, please click here.