Thomas Kehoe to receive the Silver Antelope Award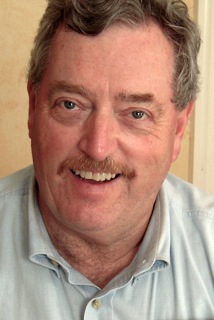 Thomas Kehoe, who has been a registered Scouter for nearly 58 years, has been recognized by the National Council of the Boy Scouts of America and the Northeast Region as a recipient of the 2014 Silver Antelope Award. The award is given for "noteworthy service of exceptional character to youth by registered Scouters under jurisdiction of the Regional Committee," said a spokesman for the Yankee Clipper Council, which is headquartered in Haverhill, Massachusetts.
Tom Kehoe has served the local council in various capacities for more than 44 years, most currently as the Council International Representative and the emcee of the 2013 Scouter's Recognition Dinner.
He has also served locally as the council's Jamboree Contingent Chair and Mass Jam Council Representative. Tom continues to serve as a member of the Council Executive Board and a member of the Council National Eagle Scout Association Committee.
At the area level, he served as chairman of the Mass Jam in 2013 and will again in 2018. He has also served as the Area 1-A Camp Program Vice-Chairman and Sub Camp Jamboree Staff member. He has served as a National Camp Visitation Program Visitation Team leader and an instructor at Camp Visitor Training sessions.
At the regional level, he has served a Regional Jamboree Troop Scoutmaster, Regional World Jamboree Scoutmaster, and Regional Jamboree Action Staff. He also served as part of the International Service Team at the World Jamboree in England in 2007.
His Scouting recognitions include District Award of Merit, International Scouter Award, a nominee for the Boy Scouts of America Hall of Leadership and the Silver Beaver. Tom is an Eagle Scout (Class of 1966) and a Vigil member of the Order of the Arrow. The Eagle Class of 2010 was named in the honor of Tom Kehoe.
The Yankee Clipper Council, Boy Scouts of America are proud of the service that Tom has given back to Scouting and congratulates Tom for his recognition.