Neal Hunter named new Northern Light District Chair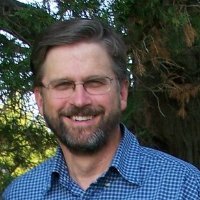 Neal has been involved in District and Council program committees for over 10 years, in the North Essex district serving as chairman of Activities, Membership, and Advancement committees, continuing as Advancement Chair for Northern Light District. Neal started his scouting career with Pack and Troop 82, No. Andover, and Troop 42, Ushers NY and as an adult leader with Troop 51 Methuen. Neal is a recipient of a District Award of Merit, and completed Woodbadge training.
Neal lives in Methuen with his wife Joyce, and is a father of Greg and Carolyn. In the community, Neal has served in the Marsh school PTO as President, Methuen High Band Parent Association as Treasurer, and Methuen YMCA Board of Managers.
Neal has been a Quality Management professional for over 30 years in Massachusetts and Connecticut. He is a senior member of the American Society, and served as Membership chair and Treasurer for the MVASQ chapter. Neal holds degrees from University of Massachusetts at Amherst and University of New Haven.