Support Scouting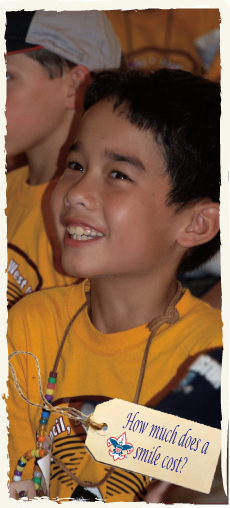 There are very few gifts you can buy a child that will last a lifetime. What you can purchase in a store most likely won't last. Most of these things will soon be worn, forgotten and out of date. Very few of us are able to purchase gifts for thousands of young people. However, if you choose to contribute to the Yankee Clipper Council, more than 8,000 young people living in 52 communities in northeastern Massachusetts and southern New Hampshire will receive your gift.
That gift will last lifetimes by providing support to programs and activities that will shape the character, health and well being of children and young adults.
Your gift will also enable the Yankee Clipper Council to reach more kids. This gift will have a profound impact. You will not find a more appropriate and powerful gift in a store or catalog. The Boy Scouts of America is recognized as an advocate for youth and youth issues. We are known by our members and America's families and communities as a resource for leadership, encouragement, and programs that benefit our country's youth.
As a Friend of Scouting, we are asking for your support to allow kids to "Be A Scout" and help the Boy Scouts in its efforts to LEAVE NO CHILD INSIDE! We appreciate your contribution.We count all who make a financial gift as a person who is an active advocate for issues that impact the youth of our nation. Your investment in Scouting in the Yankee Clipper Council makes a difference!